Nestled in the heart of Gastonia, North Carolina, Azteca Family Mexican Restaurant has been delighting its customers with traditional Mexican cuisine since 1998. For over two decades, this family-owned and operated establishment has thrived in its original location, thanks to the loyal patrons who keep coming back for more.
Established in 1998, Azteca has become a culinary cornerstone in the Gastonia community, offering an array of authentic Mexican dishes that showcase the rich flavors and traditions of Mexican cuisine. Their commitment to providing exceptional value is evident in their weekday lunch specials, starting at just $4.95, and their fully-stocked cantina with all ABC permits.
Introduction to a Long-Standing Local Favorite
For over two decades, Azteca Family Mexican Restaurant has been serving up authentic, homemade Mexican fare to the Gastonia community. Family-owned and operated since 1998, this local favorite aims to provide large portions of classic Mexican dishes in a welcoming environment. Azteca's delicious food, gracious service, and lively ambience keep generations of patrons coming back year after year.
Large Portions of Mexican Classics
With a menu spanning all the Mexican classics, Azteca Family Mexican Restaurant offers something for everyone. Tacos, enchiladas, tamales and more provide familiar flavors, while signature items like the Arroz Con Pollo tantalize the taste buds. No matter what guests choose, they can expect generous portions made from scratch with care.
Diners consistently rave about the ample portion sizes at Azteca. Plates practically overflow with rice, beans, protein and toppings. Many patrons mention taking home leftovers after their meals. For those seeking value and volume without sacrificing quality, Azteca delivers satisfyingly large plates every time.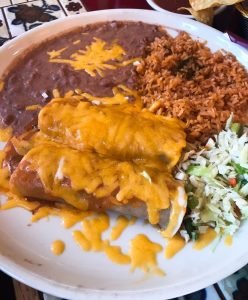 In addition to classics like enchiladas and tacos, signature menu items highlight Azteca's culinary creativity. The Arroz Con Pollo features tender chicken and savory rice cooked in a rich red sauce that makes this dish pop. Other standouts include the chili verde with succulent pork in a lively green sauce and the tender carne asada steak. While staying true to tradition, Azteca adds flair with these specialties.
From the freshly prepared guacamole made tableside to the addictive salsa, everything at Azteca starts with quality ingredients. Seasoned cooks carefully craft each component before artfully plating the final products. Diners can taste the care put into each bite. For authentic flavors and meticulous preparation, Azteca shines.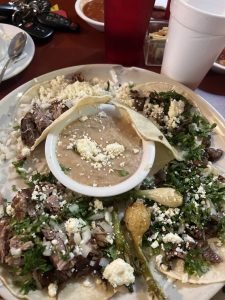 Warm, Welcoming Service Since 1998
In addition to incredible food, Azteca provides excellent hospitality in a lively atmosphere. Festive decor fills the colorful dining rooms. Upbeat mariachi music and smiling staff make guests feel immediately welcomed. Several patrons mention the friendly servers who checked on them frequently and made recommendations. This gracious, attentive service enhances the dining experience.
Azteca's owners pride themselves on treating customers like family ever since opening over two decades ago. Many regular diners comment that the staff recognizes them and makes them feel like home. The family-run ethos results in service that goes above and beyond. Azteca demonstrates that delicious Mexican cuisine tastes even better alongside genuine hospitality.
Vibrant, Festive Ambience
The moment patrons step through Azteca's doors, the vibrant ambience sets the festive tone. Bright colors, Mexican art, and decorations fill the expansive dining rooms. Upbeat mariachi music plays as the savory aroma of sizzling fajitas and simmering salsas fills the air. Groups chat happily while digging into Azteca's hearty dishes.
In addition to indoor seating, Azteca's patio provides al fresco dining during nice weather. The outdoor area maintains the lively spirit with cheerful umbrellas and energetic music. Guests can soak up the atmosphere over margaritas from the bar. No matter where diners sit, Azteca surrounds them with warmth.
Azteca Family Mexican Restaurant: An Authentic Local Gem
For over twenty years, Azteca Family Mexican Restaurant established itself as Gastonia's go-to spot for authentic, homemade Mexican cuisine served in a lively setting. The welcoming service, festive ambience, and generous portions of classics like enchiladas and signature Arroz Con Pollo hit the spot every time. When craving true Mexican flavors, Azteca satisfies.