Signature Style Meets Southern Hospitality at BLT Steak
Located in the heart of Charlotte's first LEED®-built luxury hotel, The Ritz-Carlton, BLT Steak Charlotte exudes an ambiance of luxury and elegance. This establishment has successfully integrated its signature style with southern hospitality. The dining room's thoughtful design and the bustling bar and lounge provide the true BLT experience with a Southern charm.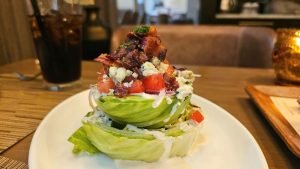 Its menu, organized by category and complemented with corresponding savory sauces, smoothly guides diners to steakhouse bliss. Offering Black Angus or USDA Prime steaks, lamb, chicken, and fresh fish including Dover Sole and Spiced Tuna with barbecue sauce, the restaurant does not compromise on variety. A quick glance at the weekly blackboard specials demonstrates the establishment's commitment to highlighting southern flavors and ingredients.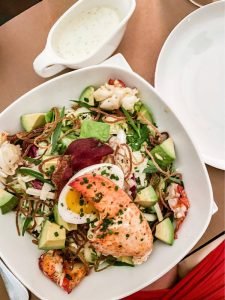 Unforgettable Service Experience
One cannot discuss BLT Steak without mentioning its exceptional service. Alexander, a server whose dedication to patrons' satisfaction is commendable, ensures that every guest feels taken care of. The management deserves praise for their relentless efforts to create an unforgettable experience for each diner. Special requests are handled with utmost care, turning special occasions into memorable experiences.
A first-time visit to BLT Steak leaves a lasting impression, thanks to the respectful and professional staff. The commitment to providing excellent service doesn't end at the dining table, though. Upon leaving, guests are often greeted by the attentive manager, further enhancing the overall dining experience.
Exquisite Culinary Delights
The culinary offerings at BLT Steak are nothing short of spectacular. The scallops, known for their flavor, are highly recommended. The baked potato, generously portioned to be shared, leaves diners thoroughly satisfied. For meat lovers, the Bone-in ribeye and jalapeño mashed potatoes come highly recommended. The delicious popovers, baked with grated Gruyère cheese baked into the crust, are a must-try.
Steering away from the traditional steakhouse offerings, the restaurant also offers unique dishes such as the sweet petite oysters. These oysters, sourced from Katama Bay, offer a sweet and mild flavor, making them an excellent choice for first-time oyster eaters. The sea bass, seared to perfection, surprises and delights with its flavor.
Award-winning Wine Selection
Unmatched BLT Steak Ambiance and Over-The-Top Service
The ambiance at BLT Steak is nothing short of enchanting. The restaurant, nestled in the Ritz Carlton, offers an unforgettable dining experience. Regardless of whether one enters through the hotel lobby or the external door, the restaurant promises to impress. The wagyu steak, not only amazing but also very affordable as far as wagyu goes, is a testament to the establishment's commitment to quality.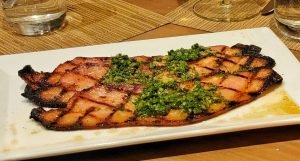 The service provided by the staff, especially Jerome, is worth mentioning. His perfect mix of professionalism and personability enhances the dining experience. BLT Steak's commitment to providing over-the-top service is evident in the lengths they're willing to go to accommodate their guests, even during busy periods.