Craft City: More Than a Bar
Craft City, nestled in the heart of Charlotte, has positioned itself as more than just a bar. It's an establishment that marries gastronomy and craft beer in a symphony of flavors. Its vibrant yet comforting ambiance resonates with both locals and tourists, creating a unique atmosphere that's both welcoming and exciting.
Craft City's expansive space is one of its defining features. Not many bars can boast a pool, but Craft City does. Patrons are not required to be hotel guests to enjoy the pool during the day, and cabana rental options are also available. Inside, a variety of bar games and comfortable seating areas create a relaxed and inviting atmosphere. Craft City also offers a stunning view of the city, adding a unique charm to the overall experience.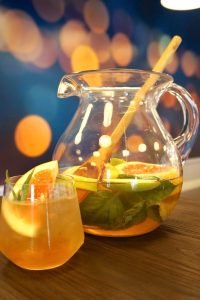 Every day, Craft City surprises its customers with special offers on one of its appetizers and compelling drink specials. The bar, true to its name, prides itself on its wide array of local craft beer options on draft. A full bar is also available for those seeking a different kind of beverage. Craft City even offers a convenience often overlooked in the city – free parking validation, a testament to its commitment to a seamless customer experience.
Exceptional Culinary Delights
At Craft City, the kitchen is a hub of innovation where culinary art meets perfection. The steak and frites, beloved by patrons, are always cooked to a flawless medium. The "small plate" offering, nachos, is a hearty portion of succulent, juicy pulled pork that belies its name. The dessert menu is equally impressive with bread pudding taking center stage. The culinary team's commitment to quality and taste shines through in every dish they prepare.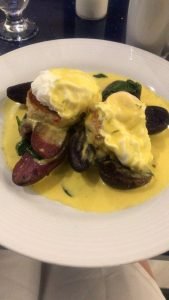 Craft City's food, some of the best in the city, has left a lasting impression on its patrons. One such patron enjoyed a "small" plate of nachos, which, to their surprise, was quite large. The pulled pork was juicy and delicious, and the patron was eager to return for another serving. Another patron had the steak and frites, cooked perfectly medium, and ended up cleaning the plate. The bread pudding, a dessert unfamiliar to some, ended up being a delightful surprise.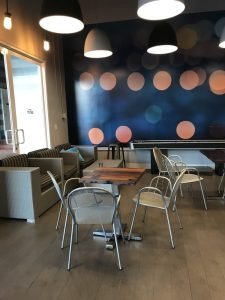 The People Making Magic Happen
The staff at Craft City is the heart and soul of this culinary and beer haven. Bartenders like Jason and Jay are known for their attentiveness, friendliness, and excellent drink mixing skills. They ensure patrons are well taken care of, creating an environment that feels like home away from home.
From pool parties to DJ nights, the staff works tirelessly to make every visit a memorable one. The management, despite seeming out of place with their walkie talkies, are instrumental in ensuring the smooth operation of the establishment. Above all, the staff at Craft City defines the saying that people make a place worth visiting.

Craft City's story is a testament to what can be achieved when there's a passionate team, a commitment to quality, and a love for the local community. It proves that with these ingredients, a unique gastronomic experience can be created. It's a testament to the magic that can happen when the focus is on creating experiences rather than just serving food and drinks. Therefore, the magic of Craft City is a must-experience for anyone visiting Charlotte.