Dressler's Restaurant is a fine dining restaurant group with locations in Charlotte, NC. Founded by Jon and Kim Dressler, Dressler's Restaurant first opened its doors in Huntersville in 2003. The restaurant group aims to make every guest feel like family through exceptional service, outstanding food, and a warm, welcoming atmosphere.
Dressler's Restaurant Brings Refined Dining to Charlotte
With locations in Uptown and Huntersville, Dressler's Restaurant offers refined dining in a welcoming atmosphere across Charlotte. Open since 2003, these upscale American restaurants focus on outstanding service, exceptional food, and making every guest feel at home.
A Simple Yet Powerful Philosophy
The Dresslers have a straightforward philosophy that guides each of their restaurants: "Everyone who walks through our doors is either already a friend or will be." This ethos ensures that every patron receives top-notch hospitality and leaves feeling like they just came home. It all starts with the stellar management team hand-picked by the Dresslers to instill their service vision. From there, managers hire experienced, diligent staff committed to making diners feel special.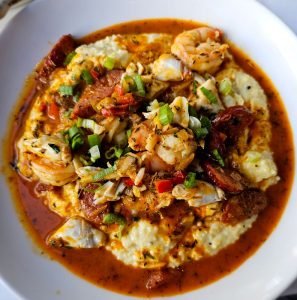 Inviting Atmosphere
Stepping into Dressler's Restaurant, guests are greeted by a warm, inviting ambiance. Dim lighting sets a relaxed tone, while elegant touches like fresh flowers on each table add sophistication. Outdoor patios provide al fresco dining. Live music on weekends enhances the ambiance. Every detail aims to make patrons feel welcomed.
Dressler's Restaurant: Culinary Excellence
In addition to first-rate service, Dressler's Restaurant delivers excellence in the kitchen. It's chefs keep their fingers on the pulse of Charlotte's dining scene, crafting dishes that incorporate local flavors and ingredients. The seasonally inspired menus offer both regional favorites and unexpected delights aimed at satisfying varied palates. Whether it's a perfectly cooked steak, moist crab cakes, or homemade cheesecake, the kitchen pursues flawless execution.
Refined Regional Cuisine
The kitchen at Dressler's Restaurant turns out creative New American cuisine with regional influences. Starters like the goat cheese bruschetta and Thai peanut calamari shine. Mains ranging from seared tuna to rack of lamb satisfy any craving. Sides like brussels sprouts and truffle mac & cheese perfectly complement. With bold flavors and artful presentations, the food achieves refined yet approachable dining.
An Ideal Fine Dining Atmosphere
The ambiance at Dressler's Restaurant locations complements the top-tier food and hospitality. Dark wood, warm lighting, and white tablecloths cultivate an elegant yet approachable environment. When weather permits, outdoor patio seating provides an intimate, lively experience with views of Uptown Charlotte. Inside or out, it sets an ideal stage for celebrating special occasions or simply enjoying an exceptional meal.
Dressler's Restaurant: Attentive Service
At Dressler's Restaurant, gracious Southern hospitality shines through the staff's attentive service. Servers display extensive menu knowledge while offering spot-on recommendations. They handle special occasions smoothly, like singing for a birthday or anniversary. Managers ensure each guest receives exceptional individualized service.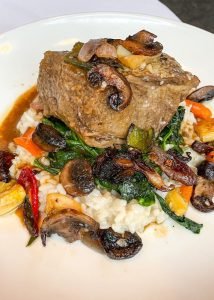 Curated Drinks Menu
In addition to the food menu, Dressler's Restaurant offers a well-rounded beverage program. The wine list features boutique bottles and affordable options by the glass. Unique specialty cocktails include refreshing gin and vodka drinks. For beer lovers, the menu showcases local and domestic drafts. Guests appreciate how every drink is crafted with care.
Standout Desserts
No meal at Dressler's Restaurant is complete without saving room for dessert. Housemade cheesecake and carrot cake are customer favorites. Seasonal cobblers and fruit crisps also satisfy. With creative takes on comforting classics, the dessert menu provides the perfect sweet finish.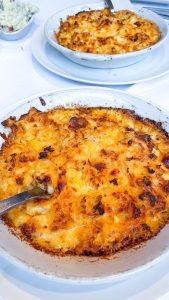 Metro and Midtown Dressler's Restaurant Locations
While the original Dressler's Restaurant resides in Huntersville, the restaurant group expanded into Uptown Charlotte in 2010 with Dressler's Restaurant Metro. Housed in a converted 1924 home, Dressler's Restaurant Metro offers a refined dining experience near uptown's museums and arts centers.
The Dressler's Restaurant Midtown location opened more recently, bringing elevated American cuisine to Metropolitan Midtown. This airy, modern space provides a sophisticated but lively urban dining atmosphere. Patrons rave about the food and hospitality at both Metro and Midtown spots.
Bringing Fine Dining to Charlotte
For over 15 years, Dressler's Restaurant has consistently delivered top-tier fine dining experiences in the Queen City. Jon and Kim Dressler's Restaurant commitment to exceptional service, cuisine, and atmosphere shines through at all their restaurants. Locals and visitors alike return again and again, knowing the restaurant will make them feel right at home.
While new dining spots come and go, Dressler's restaurants anchor Charlotte's dining scene. The talented chefs continue dreaming up soulful dishes, passionate managers run tight ships, and personable staff forge lasting bonds with patrons. At its core, the restaurant success stems from never wavering from its "friend and family" philosophy.
Overall Experience
From start to finish, Dressler's Restaurant delivers refined yet approachable dining through outstanding service, exceptional food, and an inviting ambiance. The two locations allow more Charlotteans to enjoy the it's experience. For special occasions or everyday elegance, it is a reliable destination for a memorable meal.