Dedicated to providing excellent service, standout products, and a memorable experience, Enderly Coffee Co. is a cherished coffee spot nestled in Charlotte. The journey of Enderly Coffee began in 2012 when former teachers, Tony and Becky, established the company as a wholesale coffee roasting business. It wasn't until June 28th, 2018 that they opened their first store at 2620 Tuckaseegee Rd, transforming their wholesale venture into a welcoming coffee shop for locals and visitors alike.
Enderly Coffee Co. is more than just a coffee shop; it's a community hub where both familiar faces and new customers are greeted with warmth and cordiality. The baristas' interaction with the customers, whether they're regulars or first-time visitors, is heartfelt and genuine, making everyone feel at home.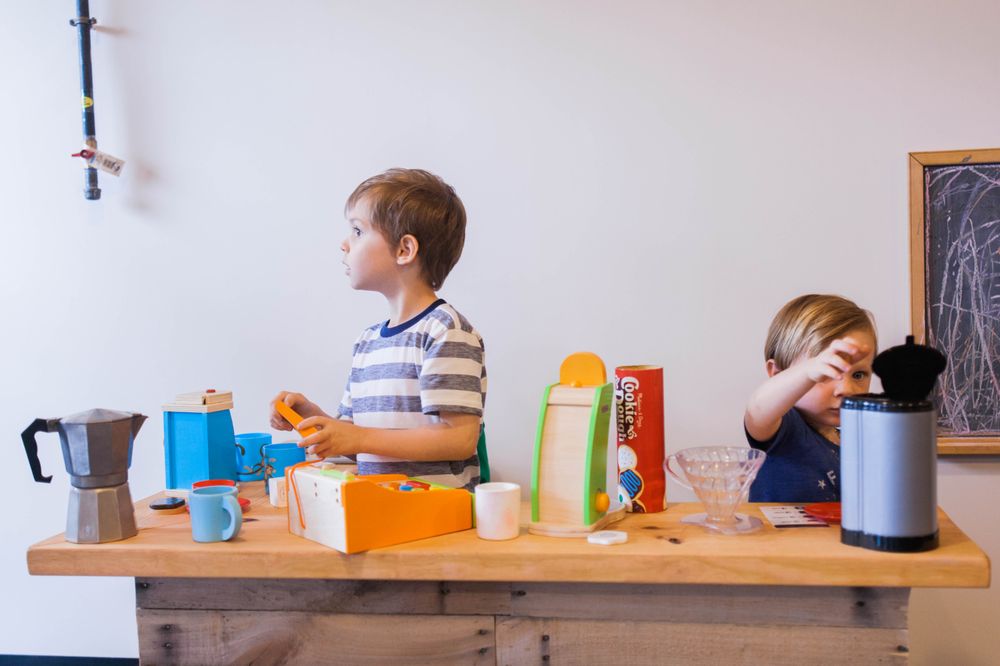 Their coffee is renowned for its well-balanced and bright flavors. Visitors often rave about the drip coffee, particularly the Papa New Guinea blend, and the espresso, which boasts a delicious crema that leaves a lasting impression. The shop's Honey Lavender Iced Latte, Vanilla Latte, Caramel Latte, Rose Latte, and Strawberry Latte have also made waves among coffee lovers.
But the coffee isn't the only thing that's noteworthy about Enderly. Their baked goods, like the chocolate chip cookies and berry pastries, are equally delightful and make the perfect pairing with the coffee. The contemporary décor, coupled with a relaxing ambiance, make Enderly an ideal spot for casual meetups, focused work sessions, or simply a place to unwind with a cup of coffee and a good book.


Beyond the coffee and ambiance, Enderly Coffee Co. stands out for its commitment to the community. The company often organizes community events, like giving away school supplies to the local community, reflecting the spirit of giving and love that Tony and his family embody.
Despite the tight parking situation, the trip to Enderly Coffee Co. is always worth it. The aesthetics of the coffee shop are clean and well thought out, providing a welcoming environment for all. While the seating arrangement could benefit from some larger, cushioned chairs for comfort, the overall experience remains unmatched.


Enderly Coffee Co. is more than just a coffee shop—it's a testament to the power of community, the beauty of connection, and the love for a good cup of coffee. Visit Enderly Coffee Co. today and experience the magic for yourself.