Waterbean Coffee is much more than your average coffee shop. It's a place where the community comes together, where creativity thrives, and where the coffee is always brewing. A haven for those seeking a peaceful respite in the bustling city of Charlotte, Waterbean Coffee offers a comfortable working environment with an ambiance that is both relaxing and energizing.
As you step into Waterbean Coffee, you are greeted with the soothing aroma of freshly brewed coffee, a warm smile from the friendly staff, and the sight of a bustling café filled with patrons engrossed in their laptops, books, and conversations. The café is designed with a modern aesthetic that strikes the perfect balance between coziness and professionalism, making it an ideal spot for both casual meetups and focused work sessions.


The café's menu is a testament to their commitment to quality and flavor. From the indulgent Vanilla Chai latte with a healthy twist of almond milk to the fresh, made-to-order egg and cheese croissant, every offering at Waterbean Coffee is crafted to delight the taste buds. The café prides itself on its specialty beverages, including the popular "Dirty Chai," which has been hailed as the best in Charlotte. For tea lovers, the Nitro Tea, a cold Vietnamese black milk tea, is a must-try.
Waterbean Coffee also stands out for its thoughtful amenities. The free WiFi and plenty of outlets cater to the needs of digital nomads, while the ample indoor and outdoor seating options ensure everyone can find their perfect spot. The café's easy parking eliminates the stress of finding a spot in the city, while the efficient service ensures a smooth and enjoyable experience for every patron.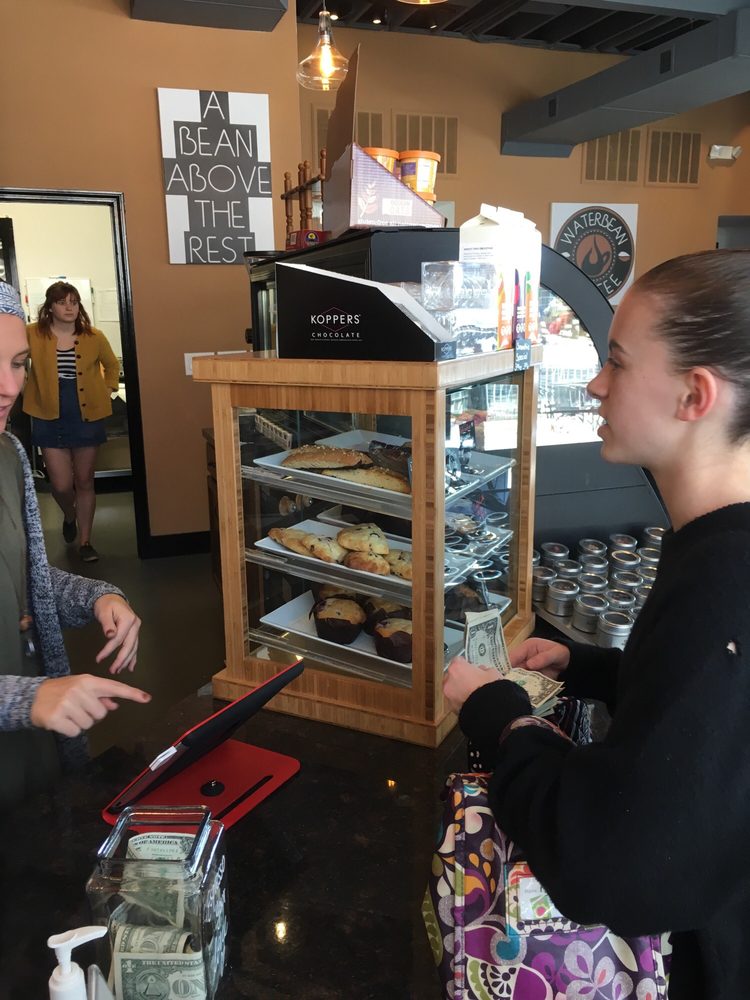 Despite its bustling atmosphere, Waterbean Coffee exudes a sense of calm, making it a favored spot among those seeking a tranquil workspace. The noise level is usually quiet to medium, creating an ideal environment for work, study, or simply unwinding with a good book.
Waterbean Coffee's commitment to creating a unique and enjoyable experience for its patrons extends beyond its café walls. With its array of delightful flavors, comfortable atmosphere, and thoughtful amenities, Waterbean Coffee has become a beloved part of the Charlotte community.


Whether you're seeking a peaceful workspace, a place to meet friends, or simply a cup of exceptional coffee, Waterbean Coffee is the perfect destination. Come and experience the warmth, community, and delicious flavors that make Waterbean Coffee a unique haven in the heart of Charlotte.